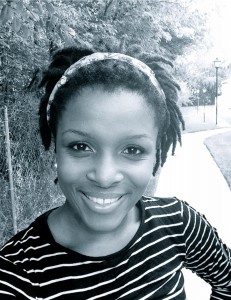 I am expecting to graduate this spring with a BA in English Literature and a Secondary Education Certificate.  My academic career has been far from typical and looking back on my development as a student is what inspired me to apply for the English Honors Program.  I am thrilled to admit that I did not expect to be involved in such a fulfilling project, but I did not let my negative thoughts limit my ability to exceed my own expectations.
My thesis will focus on the theme of acknowledgement in 20th- and 21st-century texts about the African American family.  It will begin with studying the works of Charles W. Chesnutt, James Baldwin, and Alice Walker.  My passion for learning and, as a future educator, working towards changing the way African American history is taught at the primary and secondary level are what leads me to this topic.
I plan to use this opportunity to prepare myself for the next step, which is to attend graduate school, but I have not yet decided if I will switch my focus to Education or stick with English Literature.