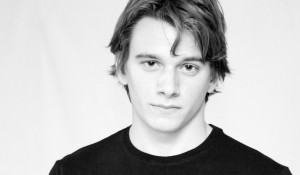 Tyler learned about the program by receiving an Email that was sent out to students about the program. He heard of the Honors Program before but never took the initiative until they approached him.
"I am working on a collection of creative non-fiction and fiction. Right now I am just writing as much as I can so that I can choose which material has potential and then see each piece through. I had absolutely thought of a project before applying. I knew I wanted to get a collection of creative work together before I graduated, and I was hoping that the department would be able to help me with critiques, advice, editing, etc. Luckily, the Honors Program offered just that. The meetings planned with my advisor have been planned well and very helpful."
Tyler does hope to publish his work once completed. He is also planning on going to graduate school but not strictly for English. Other subjects that interest him are business, journalism, publishing and American studies.
Final Thesis
"County Lines" by Tyler Downey